Posted June 25, 2022 at 12:52 pm
Howdy, y'all!
It's been a while since my last post, so I just thought I'd give a brief update. All is well with me and the comic, but I've been really busy so I need a short break. There will be no update today or next week, but getting caught up will be my first priority in July.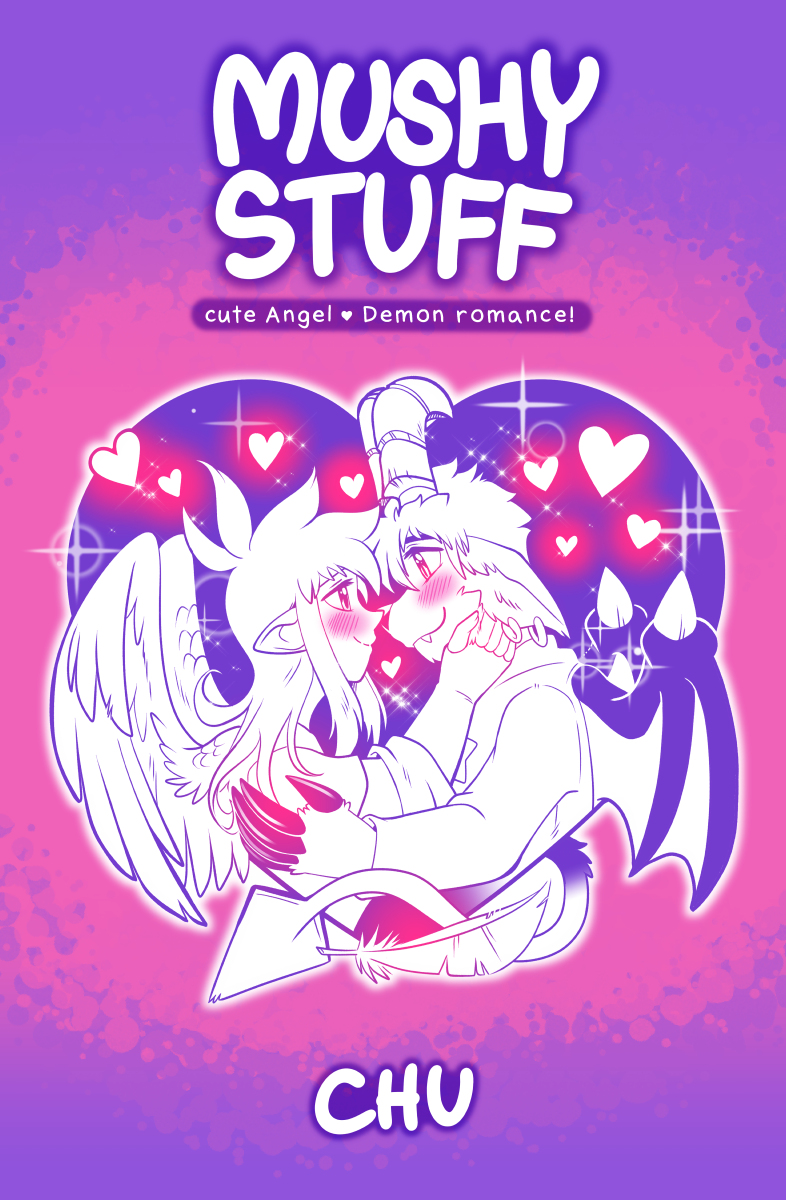 The Mushy Stuff zine I made for TCAF is now available for purchase from my online store!
This is a 44-page, full color book that contains mushy, romantic comics and illustrations of Buwaro and Kieri from 2018-2022. If you are a $5+ patron of mine, you can download the PDF here: https://www.patreon.com/posts/mushy-stuff-2022-66408991

And for those of you wondering about the Book Three Kickstarter... don't worry, I haven't forgotten about it!

That's all for now. Happy Pride Month!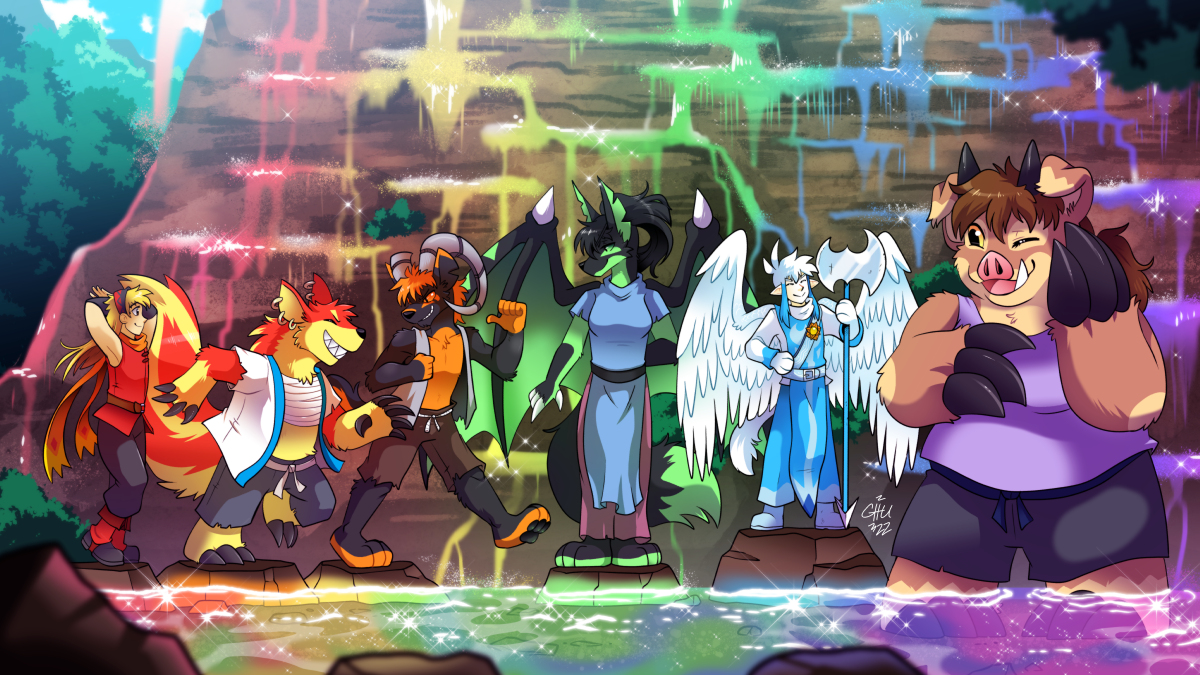 You can download this as a 1920x1080 wallpaper on my Patreon!

---
Upcoming In-Person Events:

Megaplex
Orlando, Florida // August 5 - 7, 2022
Further Confusion
San Jose, California // TBA
Furnal Equinox
Toronto, Ontario // March 17 - 19, 2023

Support:
Community:
Find me elsewhere: