Posted January 27, 2023 at 06:42 pm
Hey all, Chu here! In February I'll be working on preparing for the Slightly Damned Book Three Kickstarter! As such, there will be no new comic pages after the February 4th update until March or so. I'll also be putting Patreon rewards on the side for the time being. I wish I could do everything, but I am just one person and I don't have the time and energy for it all! I'm also terrible when it comes to making buffers in advance...

However, I will continue streaming on Twitch as usual! If you drop by my art streams during February, then you'll be able to see me work on updating the Book Three cover and redrawing certain pages. Time permitting, I also plan to make the long overdue chapter covers for Book Five: Part Nine and Part Ten.
I'll try to resume updating comic and catching up with patron rewards in March. But I will also be a vendor at my first convention in Canada in the middle of the month, so it may take until April to get fully back on track. Thanks in advance for being patient with me!
---
The Ursa Major Award nominations are open until February 11!
It would mean a lot to me if you could write in to nominate Slightly Damned for "Best Graphic Story"! Getting nominated-- and ideally, winning-- helps attract new eyes to the comic, which is essential for its ongoing success. But don't forget that you can nominate up to 5 creations per category, so please be generous and vote for other works that you enjoy as well!
The Ursa Major Awards also have a Fursuit category, and 2022 just happens to be year where I got my very first fursuit! You may have seen it in person at a few conventions or as stretch and hydration alerts on my Twitch streams. It's a really great suit, and it was made by Remi of Wild Dog Works. I think that they definitely deserve the recognition for their professionalism and quality, so please write in to nominate my suit if you agree! The character's name is Chu, just like me.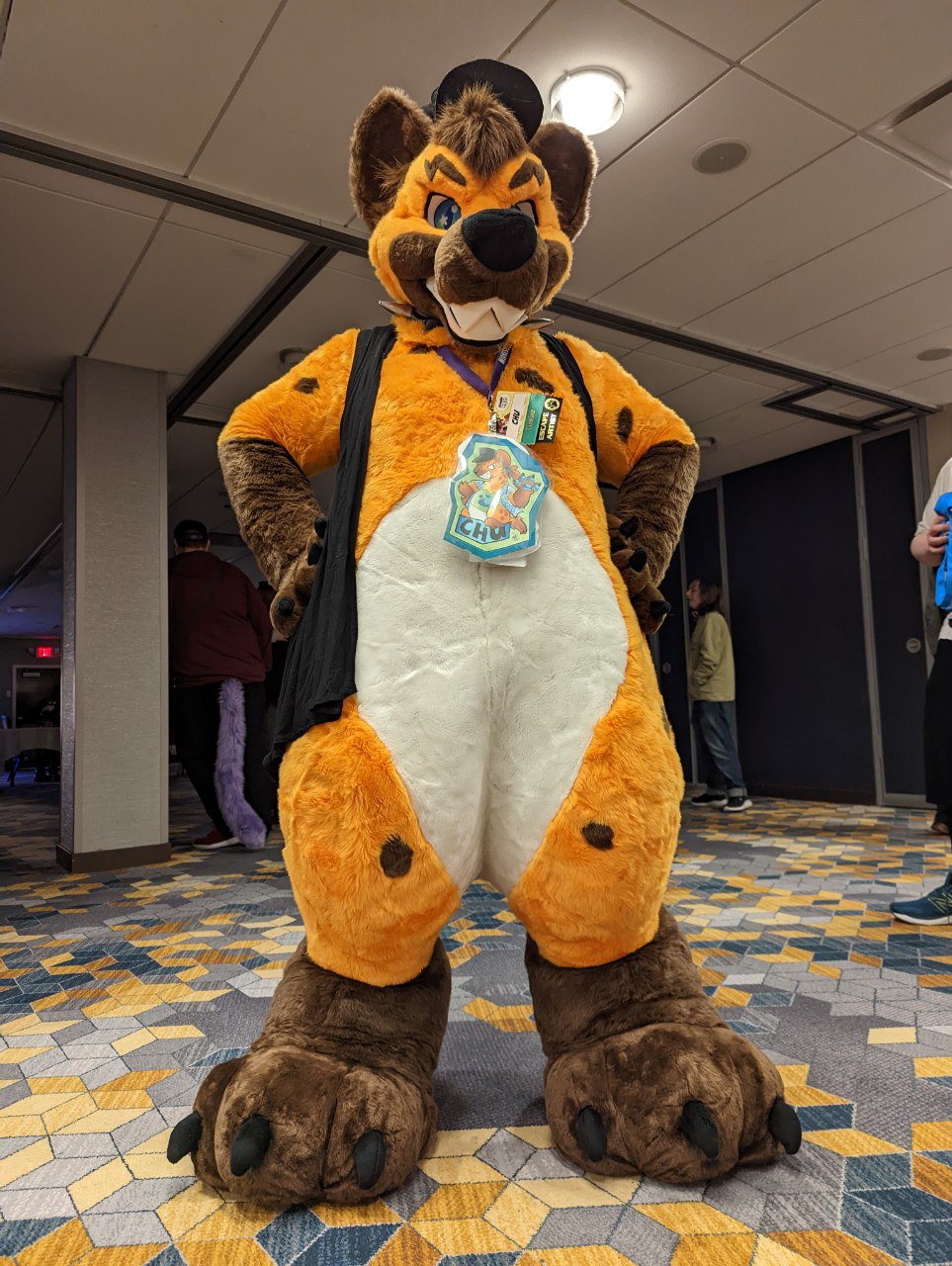 Fursuit nominations must be submitted with a photo. This is one of my favorites; it was taken at Midwest FurFest 2022.

---

Upcoming In-Person Events:

Furnal Equinox
Toronto, Ontario // March 17 - 19, 2023
Anthro Weekend Utah
Layton, Utah // July 14 - 16, 2023


Support:
Community:
Find me elsewhere: